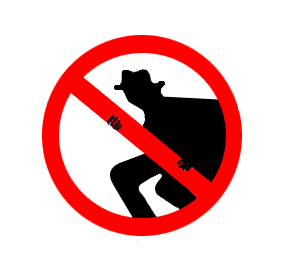 MISSION STATEMENT
Crime Stoppers is a partnership of the public, police, and media that provides the community with a proactive program for people to assist the police anonymously to solve crimes and, thereby, to contribute to an improved quality of life.
WHAT IS CRIME STOPPERS?
Crime Stoppers is based on the principle that "someone other than the criminal has information that would solve the crime". Crime Stoppers was created to combat the two major problems faced by law enforcement in generating that information:
* Citizen's fear of INVOLVEMENT
* An attitude of APATHY
Crime Stoppers resolves both of these problems by:
* Offering ANONYMITY to persons who provide tips
* Paying AWARDS when the information supplied leads to a felony arrest.
HOW DOES CRIME STOPPERS WORK?
Each week, the media appeals for information about unsolved crimes that are highlighted in radio spots and newspaper articles.
Individuals who know anyone responsible for a crime or have information that will assist investigators, can call Crime Stoppers at (618) 842-9777 or use the toll free number, 1-866-893-3399. Crime Stoppers takes information from 8am-5pm, Monday thru Friday. You will never have to identify yourself or testify in court. If the tip leads to an arrest, you may earn a cash reward of up to $1,000.
People providing information get a secret code number. Calls are not recorded and no one involved with Crime Stoppers knows the identity of the callers.